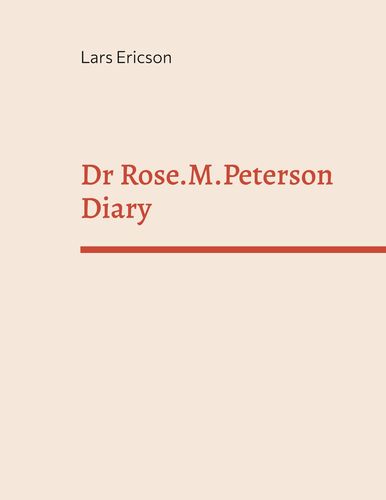 Here you can buy the book " Dr Rose Diary"
Language: English

E-book
In this book you can follow Dr. Rose M. Peterson, 37, who suffered disappointments at home and thought about running away from these problems for a while. Naive, young and adventurous, but at the same time trained to help people in need, she took up the role of Médecins Sans Frontières. (Medicine Sans Frontieres) (MSF) very secret mission when she was to serve in war-torn Syria and was stationed in Aleppo. You can read about what happened in the book by following all the e-mails she wrote to me. Read about her dreams and disappointments in life. Her homesickness, the joy of leaving Aleppo and all the problems that followed. and all the greedy people and bureaucrats who follow this story.
Because I was the recipient of all emails, have never met her in real life, and know her only through all emails she sent to me. If you recognize her, please tell me.
This is a very tragic drama that she has been experiencing for many years, and with this book I want to let you participate in her dramatic five last years and how it ends.