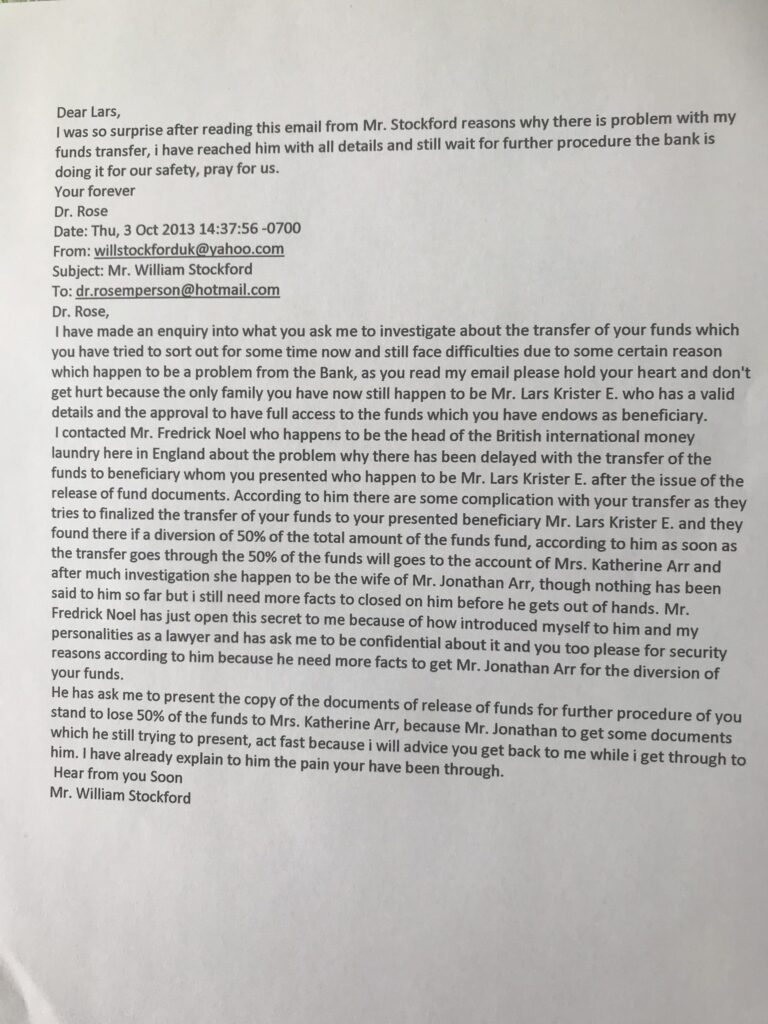 Copy of original Email by Mr William J Stockford in the book "Dr Rose"Mr.
William J Stockford helped Dr. Rose M. Pettesson with the application to end his assignment in Syria.
in the case of kidnapping, Mr. Stockford helped pay the ransom required
When Dr. The Rose Fund was subjected to an attempt to steal half the fund, Mr William Stockford saved the fund from this drama.
Can be found in the book "Dr Rose part 1, chapter 3
organisation: Lawyer
Total number of emails: 8

Mail sent : 2013